Balance Industries, Inc.
We were drafted by the United States Navy
to do work on a communications project, aboard the EX-31 "Decatur".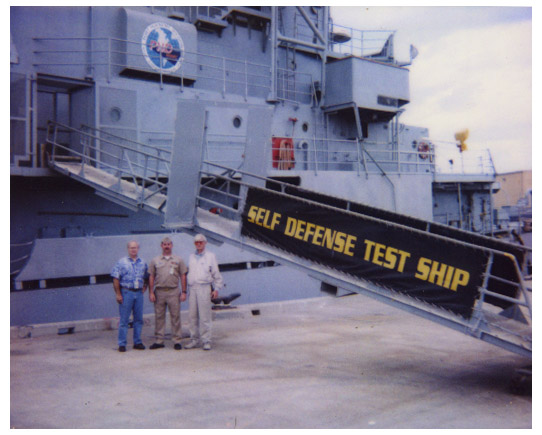 Standing (left to right): Joseph O'Neil III, Cheif Mate, George Bernard
The "Decatur" is a self defence test ship. The project is classified.
EX-31 "Decatur" is stationed at Port Hueneme Naval Facility, Port Hueneme, CA.